Modern and forward looking transport company
Sped Trans
Sped Trans is a forward looking transport company that provides total logistics solutions for domestic distribution, international transport and customs clearance.
Sped Trans is located close to Fredrikstad port, E6 (European route) , 30 minutes away from Svinesund the (Norwegian – Swedish border), and 1 hour from Oslo. Our strategic location and 24/7 off/loading service grant us the advantage of fast mobilization of cargo into their destination.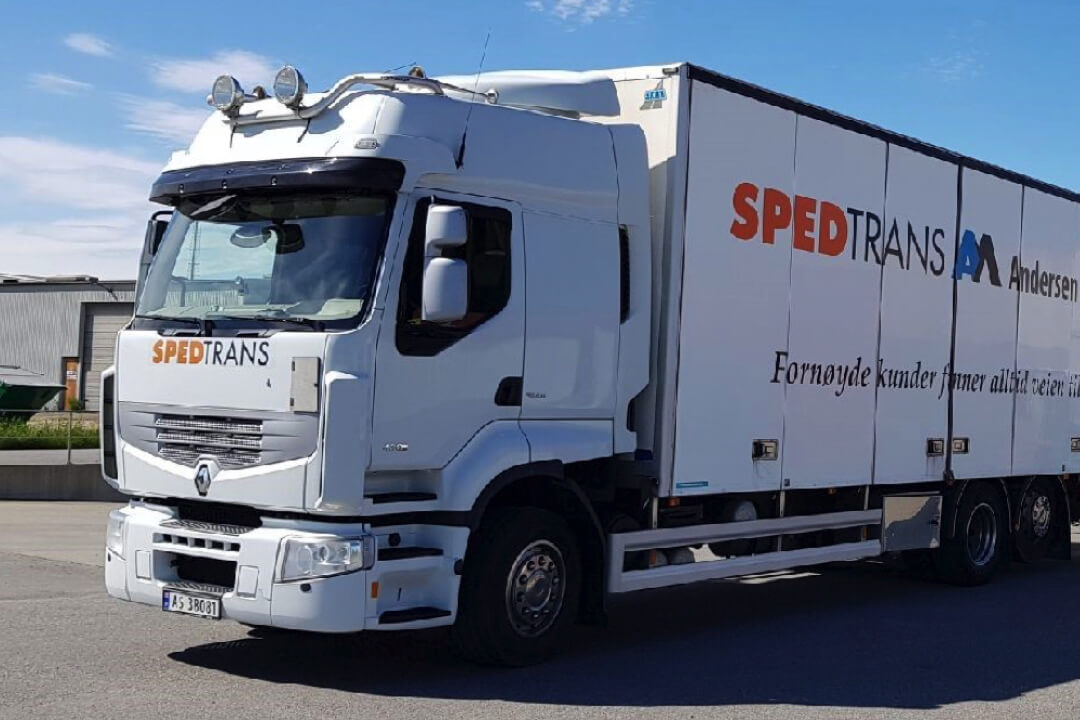 Transport in Norway
We provide a complete domestic solution in Norway with our own distribution network in Eastern Norway and our partners nationwide. Further, more we offer a daily delivery from and to our terminal in Fredrikstad.
International transport
Sped Trans offer daily to weekly departures from/to all Europe and most countries in the world.
Please contact us for more information.
Popular Destinations and Shipments Frequency
Sweden and Denmark: Daily shipments with high efficiency.
Benelux, Germany and France: Shipment twice a week.
England and Ireland: Weekly departure to/from England and Ireland.
Baltic Countries (Estonia, Latvia and Lithuania): One shipment a week.
Czech Republic, Hungary, Croatia, Greece and Turkey: departures once a week
We also offer transport to every country in Eastern Europe and most countries in the world.
24/7 – Loading/Off Loading services
Our terminal is available 24/7 to meet our costumers needs. With our experienced team and our efficient management system, we provide the best domestic transport along the 2 244 kilometers of Norway from the North to the South.
Customs Clearance
Since Norway is not a member of the EU, all imported goods must be customs cleared by Norwegian customs. Knowledge of customs clearance is essential for a smooth and correct procedure when importing goods. with our knowledge and experience, we can guarantee a professional Clearance with timely delivery.
Choose wisely, Choose Sped Trans
Storage
We offer 3PL warehousing, long and short term with focus on effectivity and quality service. We can also offer bonded warehouse if required.
Please do not hesitate to contact us if you need any additional information. We will be more than happy to be at your service.
Sped Trans team.
Address
Titangata 11
1630 Gamle Fredrikstad
Terminal Address
Titangata 11
1630 Gamle Fredrikstad
Opening hours
Monday – Friday: 0800 – 1600
Saturday – Sunday: Closed